Start Your Search Today! Call or Text 561-302-3388
---
---
---
LUXURY HOMES, TOWNHOUSES  AND CONDOS
Southeast Florida Lifestyles
Compare Communities, Explore the Area, See Lifestyles
Search the Southeast Florida MLS • C'mon Down, C'mon East, C'mon Over!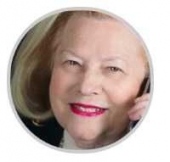 Working with Marilyn Farber Jacobs, an experienced, discreet premier real estate agent in Palm Beach County with knowledge of the market and its trends, you will have at your fingertips, with Marilyn's assistance and guidance, all the resources and information you need to buy or sell your real estate.  As a multi-million dollar producer and luxury property specialist, Marilyn covers:
OCEANFRONT TO LAKE TO GOLF COURSE HOMES, CONDOMINIUMS AND TOWNHOUSES
MANSIONS TO COTTAGES TO CASTLES
TO PROPERTIES WITH BOAT DOCKS
Working with buyers and sellers throughout southeast Florida, specializing in Boca Raton, Delray Beach, Palm Beach, Highland Beach, Boynton Beach, Manalapan, Singer Island and the surrounding areas, Marilyn's knowledge of properties that will fit your criteria will aim towards her goal of finding you "the home of your dreams".  Her extensive ongoing training in the latest real estate marketing strategies will provide you with the knowledge and tools you need in order to find the buyer for your home or to find a home for a buyer.
Take note if you want your home sold – Marilyn sells fassst…
Delray Beach condo near the beach under contract in 17 days with multiple showings, multiple offers

East Boca 4-bedroom home, fully furnished, closed in 37 days with multiple showings, multiple offers

Country club home sold same day as listed

New GL Home sold to buyer first day out looking

Marilyn also sells homes that DID NOT SELL! See TESTIMONIALS under ABOUT MARILYN menu.
Thanks for stopping by this site, please look through it.  Marilyn looks forward to assisting with all of your real estate needs!
Marilyn Farber Jacobs, e-Pro
Founding Member of the Institute for Luxury Home Marketing
Marilyn Farber Jacobs, e-Pro

THIS SITE HAS HAD 2,204,509 PAGE VIEW